Biking & Hiking in North Holland
Come bike & hike
-
through Old Holland
Low, lower, lowest, that is Old Holland! A unique piece of real Holland north of Amsterdam where in some places time seems to have stood still. People and nature have learned to work and live with the water here.
The landscape filled with grazing cows, age-old windmills, kilometers of dykes and panoramic views provide peace and space here. Here and there nature is interspersed with rustic villages and towns. The picturesque streets full of monumental buildings and historic squares take you back in time. Most villages are located on the former Zuiderzee and have a sublime view over the water.
Many biking and walking routes take you through this natural region of North Holland. From the clean lines of the Beemster to the meandering dykes along the Markermeer, with so many beautiful walking and cycling routes you will keep on going. Find your favorite cycling or walking routes through Old Holland here and go exploring!
Bicycling

These cycling routes take you through the North Holland region of Old Holland. Cycle through the landscape and get to know the most beautiful places in Old Holland.

Bicycling

Rental

Rent a bicycle, e-scooter or Twizy and discover the beautiful landscape of Old Holland.

Rental

Walking

Discover the North Holland region of Old Holland with one of our walking routes and visit the most special places in the region

Walking
Cycle route: Ode to the Old Holland landscape
For centuries, the Old Holland landscape has been the source of inspiration for many artists. Claude Monet, Jan Toorop and even Paul Signac were inspired to create their masterpieces here. The long-distance cycle route takes you through the North Holland landscapes that inspired them so much and the villages that hosted them. Will you come and discover Old Holland through their eyes?
readMore
Discover the route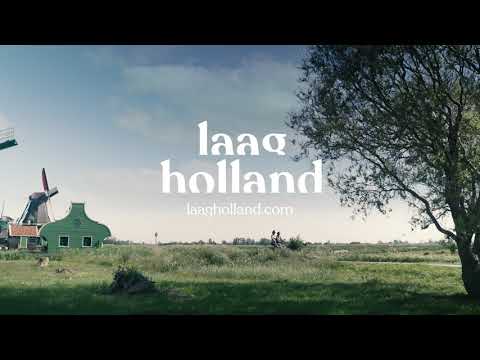 Rent with a discount
Discover the area by bike? That is even better on one of the bikes from Rent&Event. You can rent high-quality (electric) bicycles or e-scooters at various locations in Old Holland (including Volendam, Katwoude and Purmerend). Always with great tips for the road!
Use the code WeLoveLaagHolland10 to receive a 10% discount at Rent & Event on the rental & children's treasure hunts from Volendam.
readMore
Go to Rent&Event
Tips for the road
-
Everything for walking and cycling in North Holland
In North Holland you can endlessly walk and cycle. Why not start at one of the TOPs (Tourist Transfer Points)? After a few kilometers, a short break can give you the energy to go on. Fortunately, you will find nice restaurants and cafes in many places in Old Holland that are perfect for a (short) stopover. But did you know that there are many more great places to make a stop in Old Holland?
For example, make use of a Resting Point or relax at one of the picnic tables you encounter along the way. Besides recharging yourself, your bike might also need a moment to recharge. So don't go out unprepared and look for the charging points on the route beforehand.
Resting Points

Resting Points

Because you cannot refuel on every street corner in Old Holland or simply go to the toilet anywhere, a number of farms and private individuals have created a so-called Resting Point on their property. For example, along popular cycling and walking routes, there is always a place to take a break.

Stop at a TOP!

Stop at a TOP!

TOPs (Tourist Transfer Points) are information signposts where you can leave your car behind to explore the region on foot or by bike. These information points are packed with information to inspire you during your trip. It shows, among other things, details about the area, addresses for restaurants, bicycle and boat rental and museums.

Charging points

Charging points

Not only you, but also electric bicycles sometimes need a short break to fully recharge themselves. In Old Holland you can go to various locations to charge your bicycle. Find an overview of bicycle charging points here and make sure that you are not faced with an empty battery along the way!